Strutz CLS-200 Decorator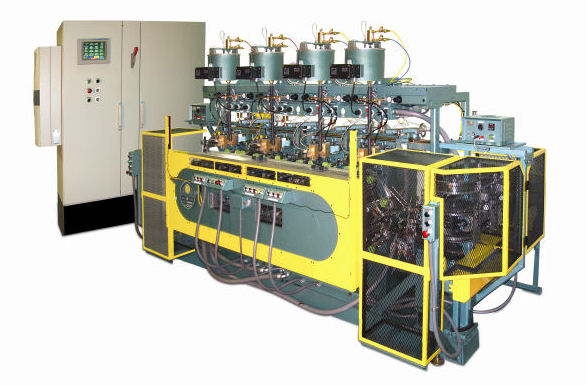 Chainless High Production Body & Shoulder Decorating Machine
The CLS-200 is a revolutionary design that replaces the carrier conveyor chains with precision cams. The complete 2nd generation drive system utilizes high performance synchronous timing belts. The elimination of chain stretch, metal-to-metal contact, tension adjustments or need for lubrication provides smooth continuous operation with low maintenance. With this new design advancement, a CLS-200 can decorate a typical 12 oz container with color-to-color registration accuracy of +/- 0.2 mm and speeds up to 200 bpm. They are available in left-to-right or right-to-left configuration which optimizes floor space and manpower when multiple decorators are used.
Bottle Height

Body Diameter

Shoulder Diameter

Max
Min
Max
Min
Max
Min
304.8 mm.
76.2 mm.
76.2 mm.
44.45 mm.
76.2 mm.
26.975 mm.
12.000 inches
3.000 inches
3.000 inches
1.750 inches
3.000 inches
1.062 inches
For more information, contact us at:
Strutz International, Inc.
440 Mars-Valencia Road P. O. Box 509
Mars, PA 16046 U.S.A.
Phone: 724-625-1501
Fax: 724-625-3570
Email: info@strutz.com
Return to Strutz International, Inc.